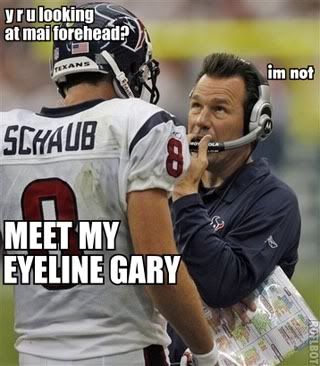 Texans +7 AT Panthers:
The above picture is from last week's Texans-Chiefs game. Look how clean the back of Schaub's jersey is!
Saints -4 AT Buccaneers:
For the sake of disclosure, I will say that I am a Buccaneers fan, and I didn't want to pick the Tampa-Seattle game until I saw how the Bucs were going to play. And I saw.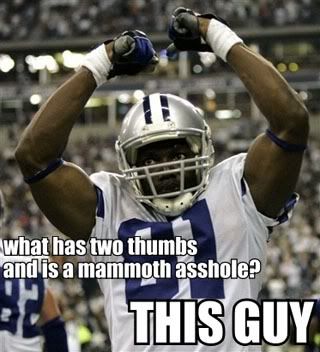 Cowboys -4 AT Dolphins:
Yup, that's two road favorites I'm picking this week. I KNOW WHAT I'M DOING.
(Or not.)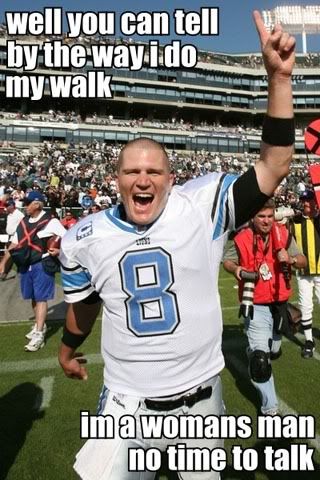 Lions -3.5 VS Vikings:
I think Jon Kitna doesn't want to relinquish his "goofiest looking quarterback in the league" status to Brady Quinn just yet.
(I had originally picked the Vikings to beat the spread, but I changed my mind at the last minute. I hope I don't incur the wrath of
Purple Jesus
.)
Last Week: 2-3
Season: 2-3