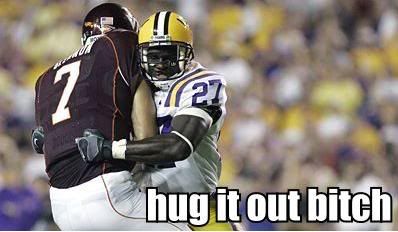 LSU 48, Virginia Tech 7:
I'm going to go out on a limb and say that LSU is the best team in the country right now. Just sayin'. Totally looking forward to Florida playing them at Baton Rouge in a month. That should be fun.
Oregon 39, Michigan 7:
If Michigan loses to the Fighting Irish next week, I'm going to need a new metaphor picture, but I'm not sure I'll be able to find a photo of a Notre Dame defensive lineman with a fist wrist-deep up Ryan Mallett's ass.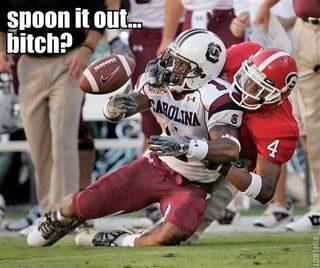 South Carolina 16, Georgia 12:
This is about right... Georgia generally loses to South Carolina once every three years. Georgia also generally loses to Steve Spurrier often.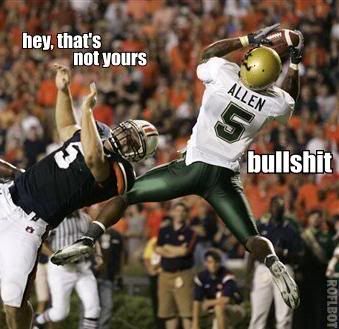 South Florida 26, Auburn 23 (OT):
The most entertaining game I watched yesterday... Delbert Alvarado, the South Florida kicker who went 2-for-6 in field goals, better be lucky that the Bulls pulled out the victory in overtime. Otherwise his defense might have tied him to the goalpost at Jordan-Hare and left him... he'd probably still be there now.