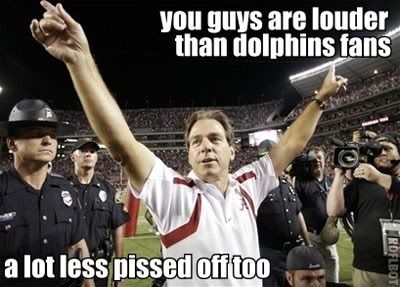 Alabama 41, Arkansas 38:
How many lives can Nick Saban ruin in one year? He destroys the collective will of Dolphins fans by taking a shit-ton of money to coach the Crimson Tide, masterminds the shutdown of
SEC Poon
to destroy the blogosphere's collective erection, and in two months he will deliver a five-point palm exploding heart technique to Auburn that gets Tommy Tuberville fired. What will he do for an encore? Anally rape my mother while pouring sugar in my gas tank?
(Meanwhile, check this possible scenario: Tuberville gets
croomed
, Les Miles takes the Michigan job, Houston Nutt gets fired for some reason, and Sylvester Croom keeps his job for beating Auburn. Congratulations, Nick Saban, you now own the SEC West title for the next four years. Couldn't happen to a nicer guy.)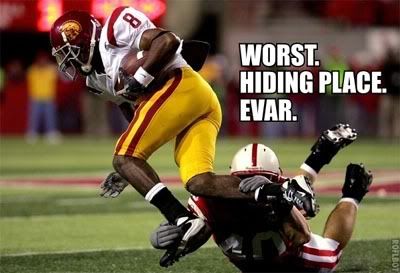 USC 49, Nebraska 31:
Can John David Booty win the Heisman if his running backs keeping dropping 300 yards a game?
Michigan 38, Notre Dame 0:
As Michigan was piling on the points against Notre Dame, two words kept popping into my head... "grudge fuck."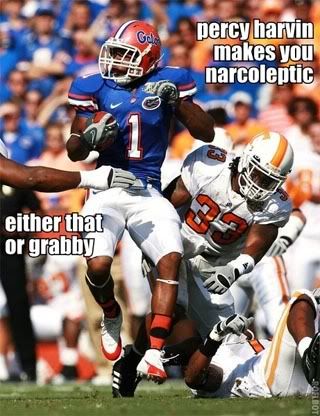 Florida 59, Tennessee 20:
Not only does Florida take the big SEC win, the result leads to a certain Tennessee fan bringing the LOLjock treatment
to her own chest
.