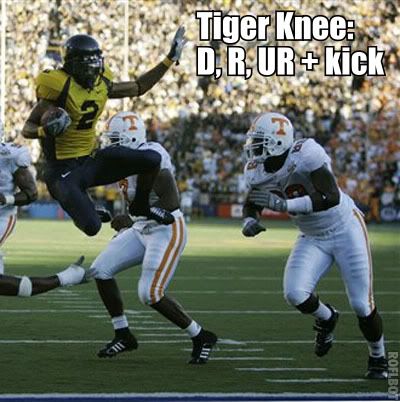 California 45, Tennessee 31:
I guess we can finally put the argument to bed... the Pac-10 is clearly a stronger conference than the SEC.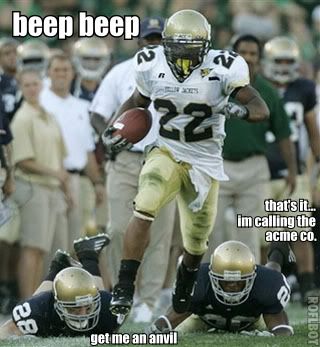 Georgia Tech 33, Notre Dame 3:
Good news, Irish fans!
Jimmy Clausen is starting
against Penn State this week! Maybe he can stop the run.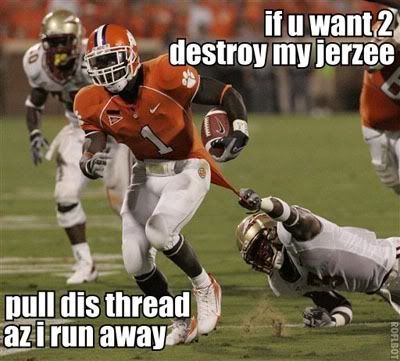 Clemson 24, Florida State 18:
This is the slowest-looking Florida State team I can recall. Florida State fans, however, pretty much always look slow.