Redskins -17 AT Patriots:
Between Sean Taylor, Laron Landry, Andre Carter and Cornelius Griffin, at least one Redskin defender should become acquainted with Tom Brady's ACL. Hell, if the game gets out of hand early, put in Mike Sellers on defense and let him blitz every play.
Seriously, enough of these
"Eff You TDs."
Time for a
"Eff Me? NO, EFF YOU! Crippling."
Giants -10 AT Dolphins:
As you probably know, this game will be played in London, England. Even though I don't know the conversion rate to European spreads, I will still give the points no matter what.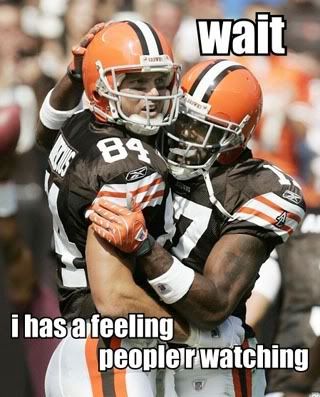 Browns -3 AT Rams:
How in God's name has all this time passed, and Chris Berman has never used the nickname "Joe Jurevicius Case of Herpes?" I've been calling him this for more than a decade, and it NEVER gets old.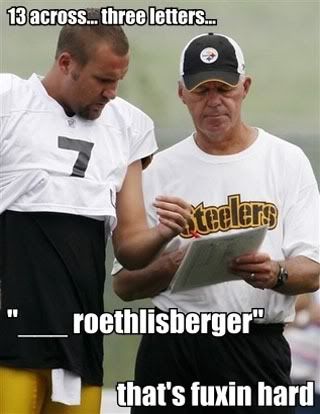 Steelers -4 AT Bengals:
This
Chad Johnson interview
by Keyshawn Johnson drives me up a goddamn wall. Can someone tell Keyshawn and the NFL Countdown crew that it's their job, not Chad's, to throw the Cincinnati defense under the bus? Hey Key, do you think maybe that all those Bengals that love crime may be a "disruption?" I think so, and I don't need a receiver on pace for 1,800 receiving yards to confirm it for me.
Last Week: 2-2
Season: 13-14-2