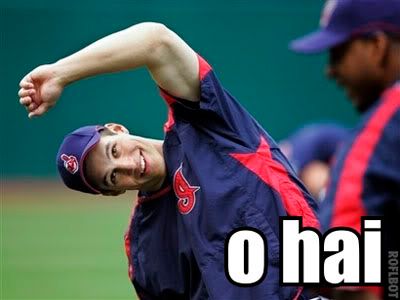 Cleveland Indians in four.
This is more of a wish than a prediction... I'd like to see how pissed off the Yankee crowd can get at A-Rod after failing in the postseason for the last time. Have fun looking for Los Angeles muscular she-male types of Anaheim, Alex.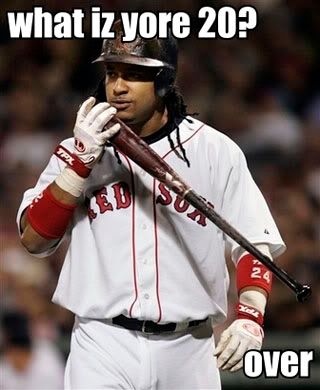 Boston Red Sox in three.
Bill Simmons
seems very confident that the Angels don't pose any kind of threat against the Sox, and he's a pretty impartial observer, so I believe him.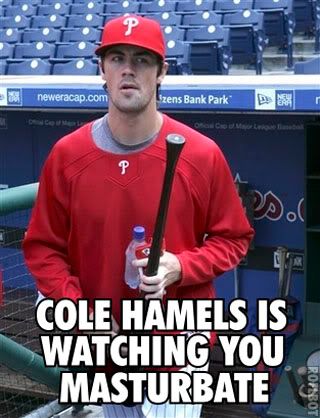 Philadelphia Phillies in five.
This should be a fun series... Game 1 has already started, and the Rockies have already successfully touched home plate three times. They're LEARNING!
Chicago Cubs in four.
Good news, Chicago: last year the only baseball stadium I visited was New Busch Stadium, where I saw the Cardinals lose to the Indians. The Cardinals then went on to win the World Series.
This year, the only stadium I visited? Wrigley Field, where I saw the Cubs lose to the Reds. So that has to be a good omen, right? I mean, what could go wrong?