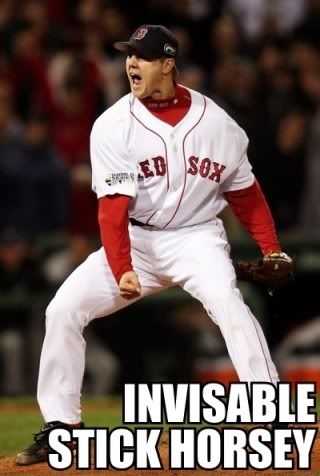 I missed the first seven innings of the Colorado-Boston game to watch Boston College pull out a win against Virginia Tech, but I did catch Papelbon being all lights out and shit.
I don't think the lack of oxygen in Denver will get to Papelbon. Dude could probably pitch in a sandstorm. It might behoove him to close his mouth though.
Question: Do kids these days even play with stick horseys anymore? Do they even know what cowboys are?