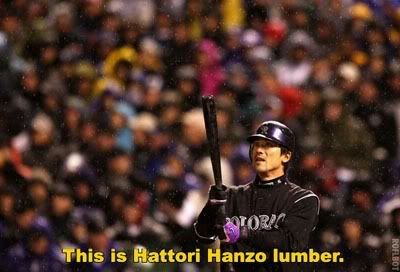 Colorado Rockies in 5.
That's right, I'm picking the team that I thought wouldn't make it out of the
Divisional Series
. The Rockies have the formula that wild card teams that win the World Series possess... ridiculous momentum, great defense, and clutch hitting.
Meanwhile, I don't think that Boston is prepared for playing in Denver's high-altitude conditions... if the Red Sox take a game at Coors Field, I will be very surprised.