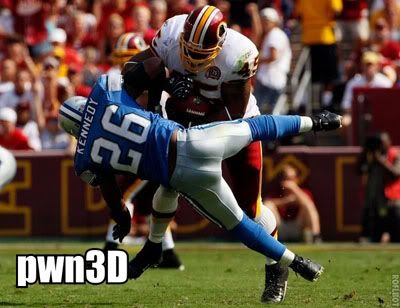 Redskins +3 AT Packers:
I don't even know what to think anymore after watching
these "up-jackings" by Mike Sellers and Sean Taylor
(thanks
Awful Announcing
). The Redskins just collectively like to hit people... it's like they are some kind of Boom Oligarchy.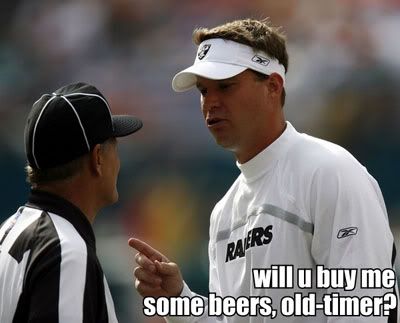 Raiders +10 AT Chargers:
Nothing makes you feel older than when a guy who is three years older than you gets hired as an NFL head coach. Well, that and a receding hairline.
(Before Lane Kiffin came along, I used to judge how old I was by how long ago
Die Hard
was made. Now
Die Hard
is old enough to buy cigarettes, and Lucy McClane is old enough for me to think she's hot.)
Texans +7 AT Jaguars:
For those of you counting, this is the fourth time in six weeks that I have picked the Texans to cover. That's a lot of confidence in a team that's won more than six games only once in their brief history.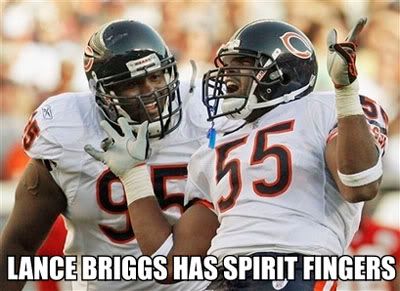 Bears -6 VS Vikings:
I don't feel bad for the Vikings at all. They had five whole weeks to grab Vinny Testaverde off the open market, and they blew it. Now they just have to hope that Jeff George didn't trade his cell phone for food stamps.
Last Week: 1-2-1
Season: 11-9-1