Look who showed up to Green Bay's training camp! Come on, Aaron Rodgers, let the fans see you with your helmet on!
At least he's not going to take as much punishment as new Texans quarterback Matt Schaub....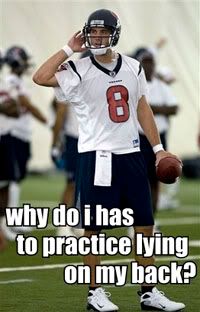 Bill Belichick is wasting no time getting the Patriots ready for real-game situations....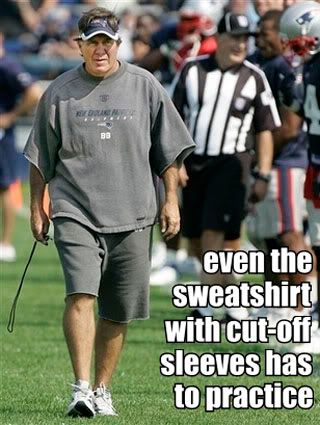 Vince Young and Titans safety Donny Nickey
got into a little tiff
on Wednesday, but it looks like they've kissed and made up.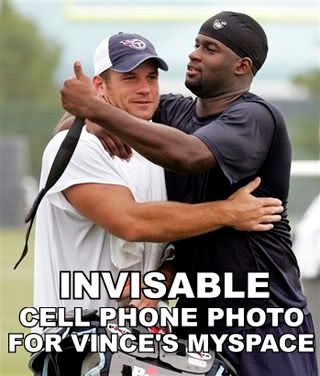 I'm wonder if Travis Henry, who left Tennessee for Denver, is still on Vince's "friends" list...
You better stay hydrated, Travis, you never know who's coming behind to take your spot...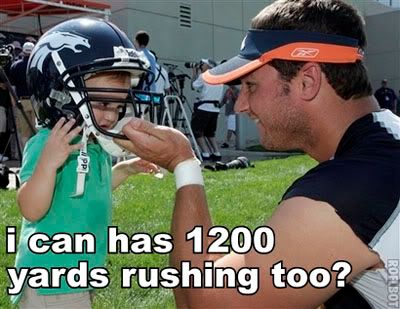 (That's Denver Broncos tight end Mike Leach and his 18-month old son. Personally I can't think of a better father than Mike Leach.)
Over at the Baltimore Ravens camp, linebacker Ray Lewis is already in postseason form...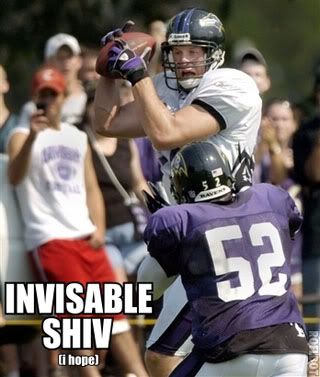 (Get well soon, Todd Heap.)
Then there's the rookies, who always end up getting the shitty jobs during training camp...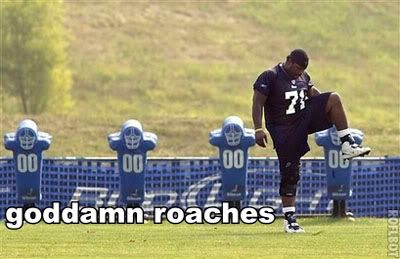 ... but then all that hard work eventually pays off somewhere down the line. Right, Eli?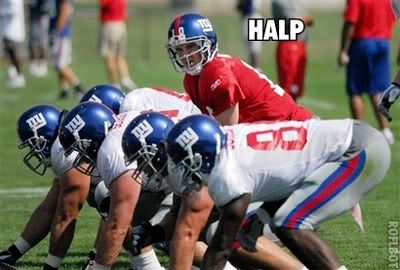 AP Photos from Yahoo! Sports