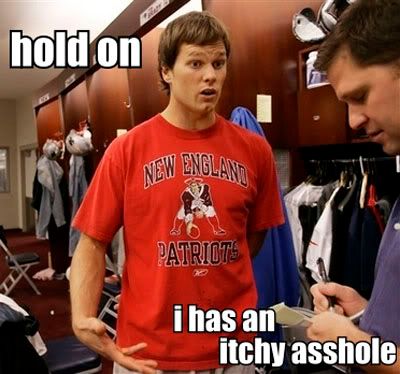 Patriots -16.5 AT Bills:
After being held to just 24 points over the past two weeks, the Patriots offense will finally get back on track. Oh, and Dane Cook, sorry I stole your joke.
Saints (Pickem) AT Texans:
Yes, I'm picking a team coming off a loss to the formerly winless Rams on the road against a team coming off a bye week. I AM THE SMARTEST MAN ALIVE.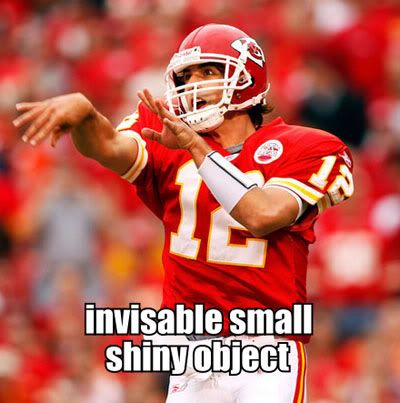 Chiefs +15 AT Colts:
It will be so nice to watch Brodie Croyle grow up right before our very eyes. Just be sure to stop watching once he hits that annoying stage.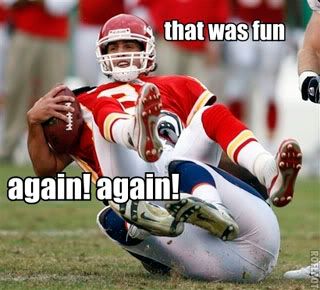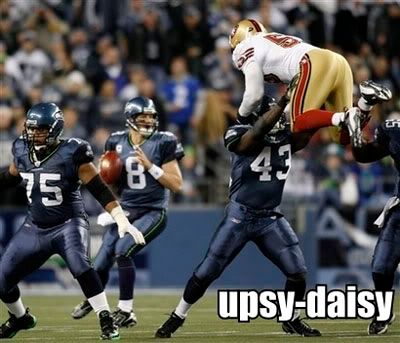 Seahawks -6 VS Bears:
Seattle looked pretty good on Monday Night Football against that team San Dimas High School(their football does NOT rule). The Bears might have a shot to beat the spread if their quarterback doesn't get too distracted....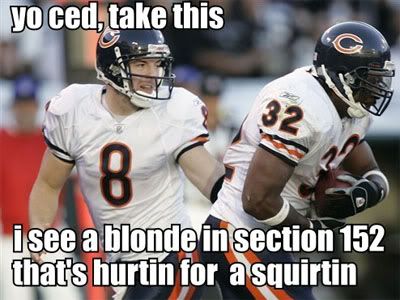 Last Week: 1-2-1
Season 19-19-3
Rex Grossman image done his damn self by Brian