Florida State 27, Boston College 17:
Kudos to the Seminoles for keeping the ACC out of the national championship picture. And congratulations to the city of Boston for making "Shipping Up To Boston" the most overplayed regional song besides "Sweet Home Alabama" (although nobody sings along with the Dropkick Murphys down here in the south... well, besides me).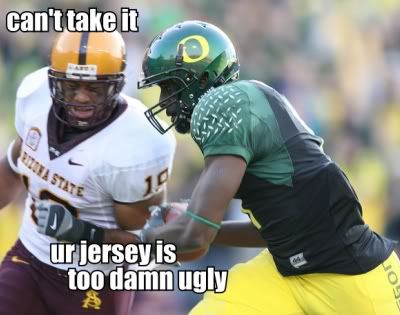 Oregon 35, Arizona State 23:
I can totally support Oregon appearing in the national championship game. However, everything I know about Oregon is what I saw in the movie
Overboard
. I'm curious if Mike Bellotti is actually a multi-billionaire with amnesia that Phil Knight has tricked into coaching his college football team. And maybe Bellotti will help Knight design a miniature golf course!
(I just noticed that
Overboard
came out 20 years ago. I am very old. Can't wait for that commemorative DVD.)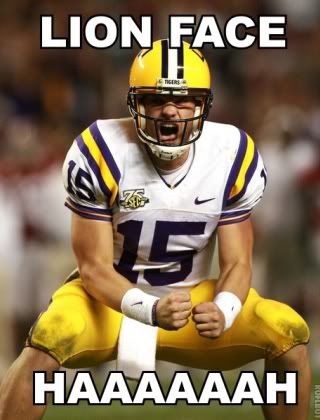 LSU 41, Alabama 34:
If I had my druthers, LSU would lose to Florida in the SEC Championship Game. But if that doesn't happen, I'd like to see LSU and Oregon in the BCS title game. But since Ohio State doesn't lose to shitty teams, that probably won't happen. Enjoy your yearly two-month layoff, Buckeyes.