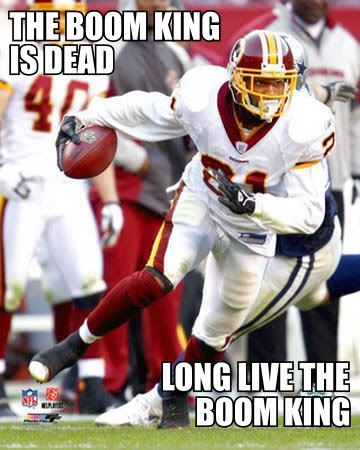 Sean Taylor
died this morning
. He was 24.
I will remember Sean Taylor as a man who liked to hit people. Hard. He was good at it. He is also responsible for the Only Highlight From Any Pro Bowl That Is Actually Worth Watching.
(After this happened, I was seriously screaming at my TV, "IT'S AN EXHIBITION!!!" like Duke in
Rocky IV
.)
R.I.P.
Boom King
.
Oh, and to whoever is responsible for this, you better hope the cops find you before
Lamar Thomas
does.