David Beckham made his debut for the Los Angeles Galaxy Saturday night in a friendly against FA Cup winners Chelsea.
Chelsea won the match 1-0 in a game that was really not as close as the score indicated. The Galaxy did not seem to have many scoring chances at all, and the few they had they squandered. (Just like watching the USA in the World Cup!)
You don't really need to pay David Beckham $250 million to lose 1-0 to Chelsea. You do, however, need to pay David Beckham $250 million to get this many fans and media to show up.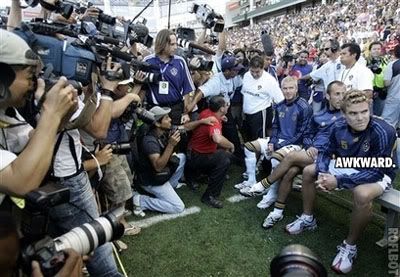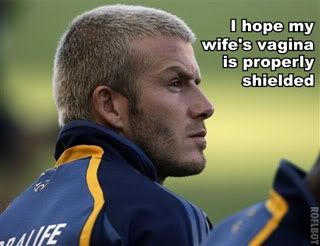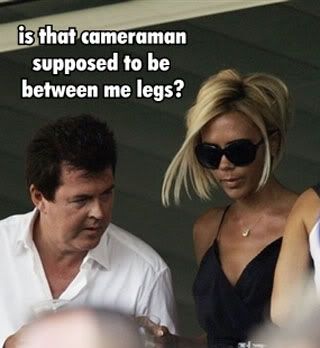 (By the way, Posh Spice, Eva Longoria, and Katie Holmes were all in the same box at a soccer game for at least two hours. This is the recipe for some of the worst conversations of all time. We can all thank God they weren't miked up.)
(Also, I was secretly hoping that Posh Spice would get caught on camera doing blow at some point during the game.)
I honestly didn't think that Beckham would see playing time, but sure enough, with about twelve minutes left in the game, here comes Becks....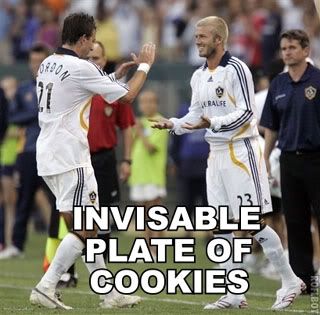 ... and then, minutes later, down goes Becks.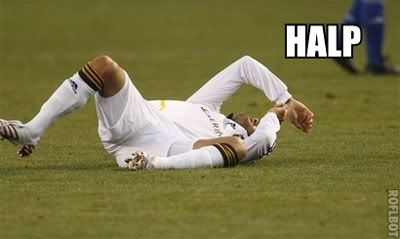 In the end, everything turned out okay. The Galaxy earned a hard-fought loss against an actual quality
football club
soccer team. David Beckham got to perform in front of his new fans, and his ankle didn't fall off.
I'm guessing that now Beckham will be able to rest up his ankle, and start acclimating to the life of a professional athlete living in the United States.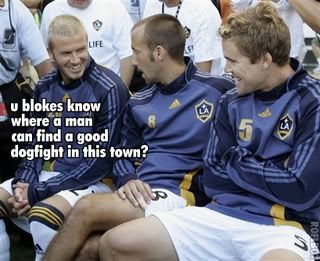 AP Photos from Yahoo! Sports