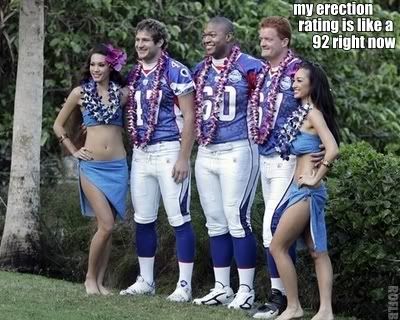 Congratulations to Ethan Albright, who overcame the worst rating in
Madden '07
to make it to Hawaii this year. Unfortunately, his awareness rating is still 59, so he thinks he's in the Super Bowl.
By the way, one year later, and
this fake letter from Albright to EA Sports
is still hilarious.
In other news, I'm still not watching the Pro Bowl.